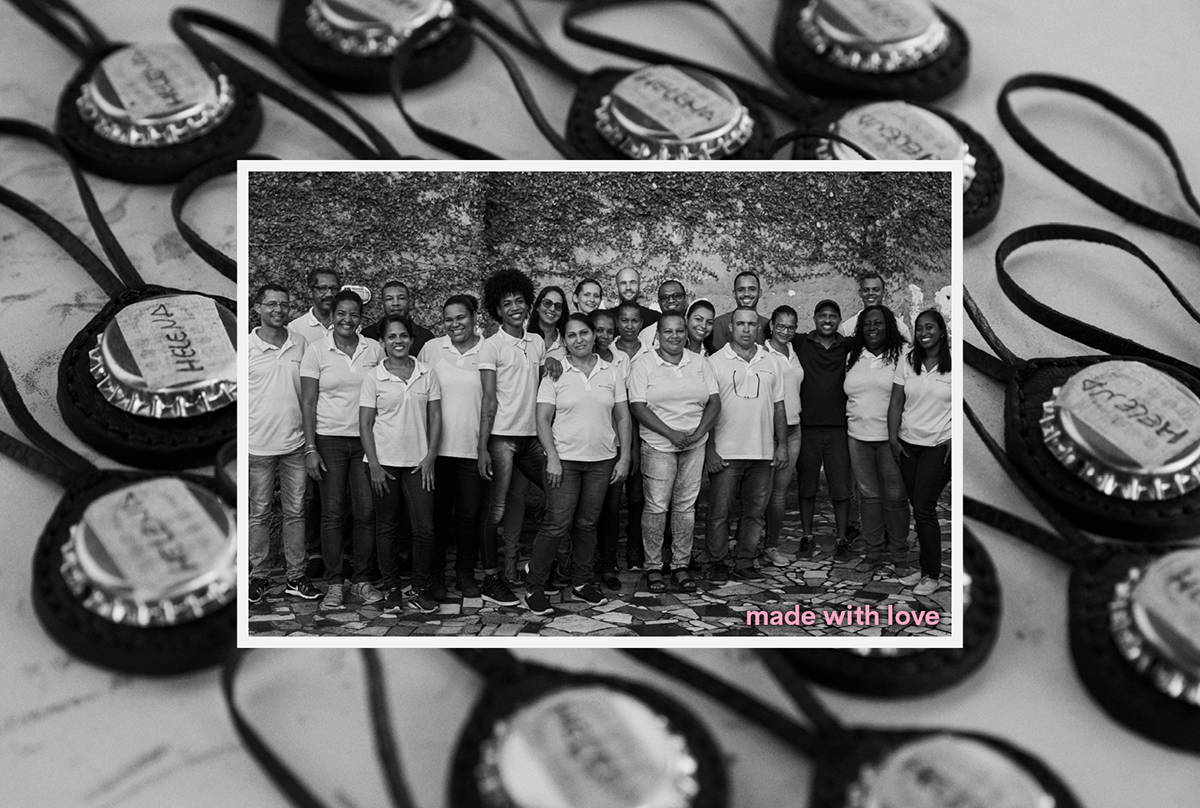 The Story Behind BOTTLETOP's Beautiful Bags
EVERY YEAR 1.5 MILLION TONNES OF ALUMINIUM CANS ARE THROWN AWAY... BUT WHAT IF THEY COULD BE MADE INTO SOMETHING BEAUTIFUL TO BE ENJOYED FOR YEARS TO COME?
One person's rubbish can be another person's treasure. And at our sister brand BOTTLETOP, co-founded by Cameron Saul and Oliver Wayman, that really is the case. The pair launched the accessories label with a mission to empower people and planet through sustainable design, and the brand's journey began with handbags made in Kenya from upcycled bottle tops and leather offcuts.
But after discovering the beauty and versatility of upcycled metal ring pulls, our signature chain mail fabric was developed, and that's what makes up the BOTTLETOP DNA of today. Look familiar? It's what inspired the shape of the Humanium Metal clasps on all of our #TOGETHERBANDs.
As well as our commitment to upcycling, we also use the Novo Campo Zero-Deforestation programme to source all of our leather, which supports cattle farmers who use existing pastures responsibly. This in turn helps to protect and conserve our precious rainforests which are so essential to life on Earth.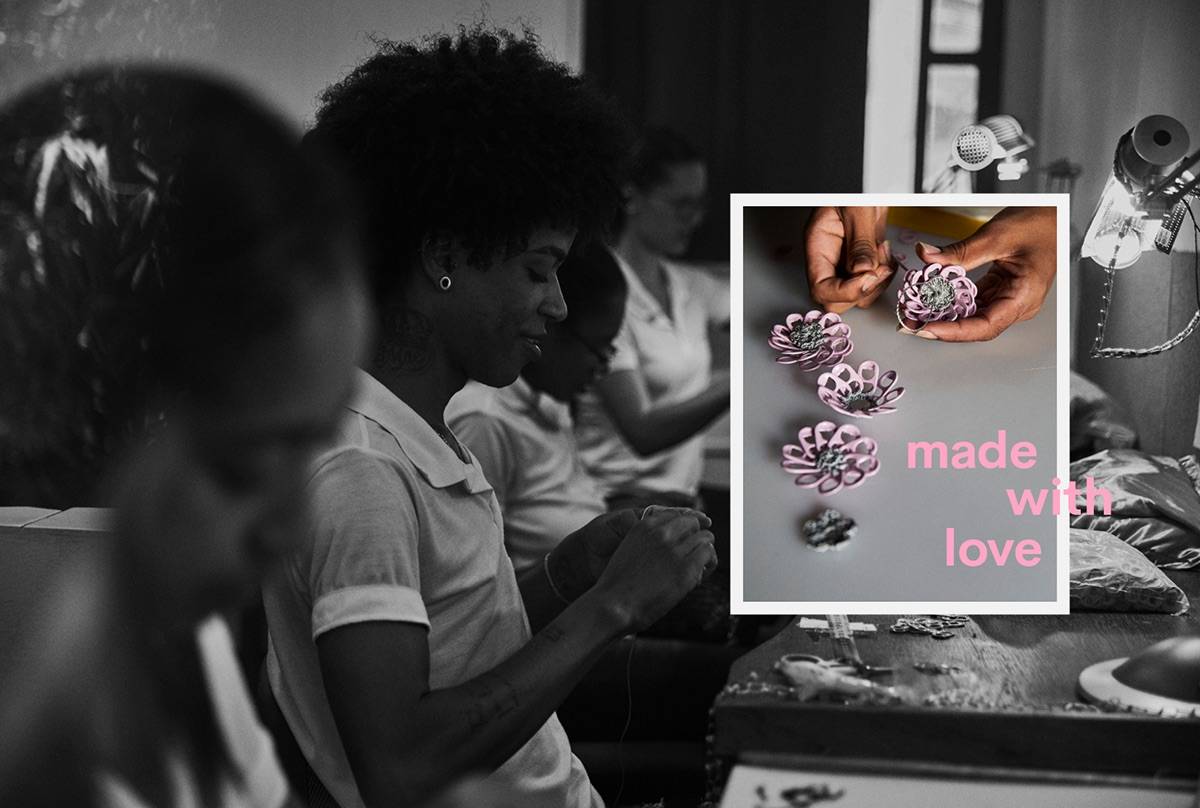 We now have our own atelier and training programs in Brazil and Nepal and continue to source the finest sustainable and upcycled materials in challenged parts of the world.
In Brazil, our skilled artisans are all paid 45% above the national industry average, meaning that every sale of a BOTTLETOP bag makes a real difference to the livelihoods of these women. And in Nepal, we work with women at Maiti, an organisation dedicated to empowering women who have been rescued from human trafficking, providing them with fairly paid work and the opportunity to build new skills.
In this short film, we speak to Luciano Rodriguez, the manager at BOTTLETOP's atelier in Brazil. 'They like my purses and I love working with them', says Ana Claudia, one of the atelier's artisans. 'So it's the perfect marriage'.
Watch the full film above to find out more about the wonderful women that make our bags, and head over to the BOTTLETOP website to see our gorgeous new collection.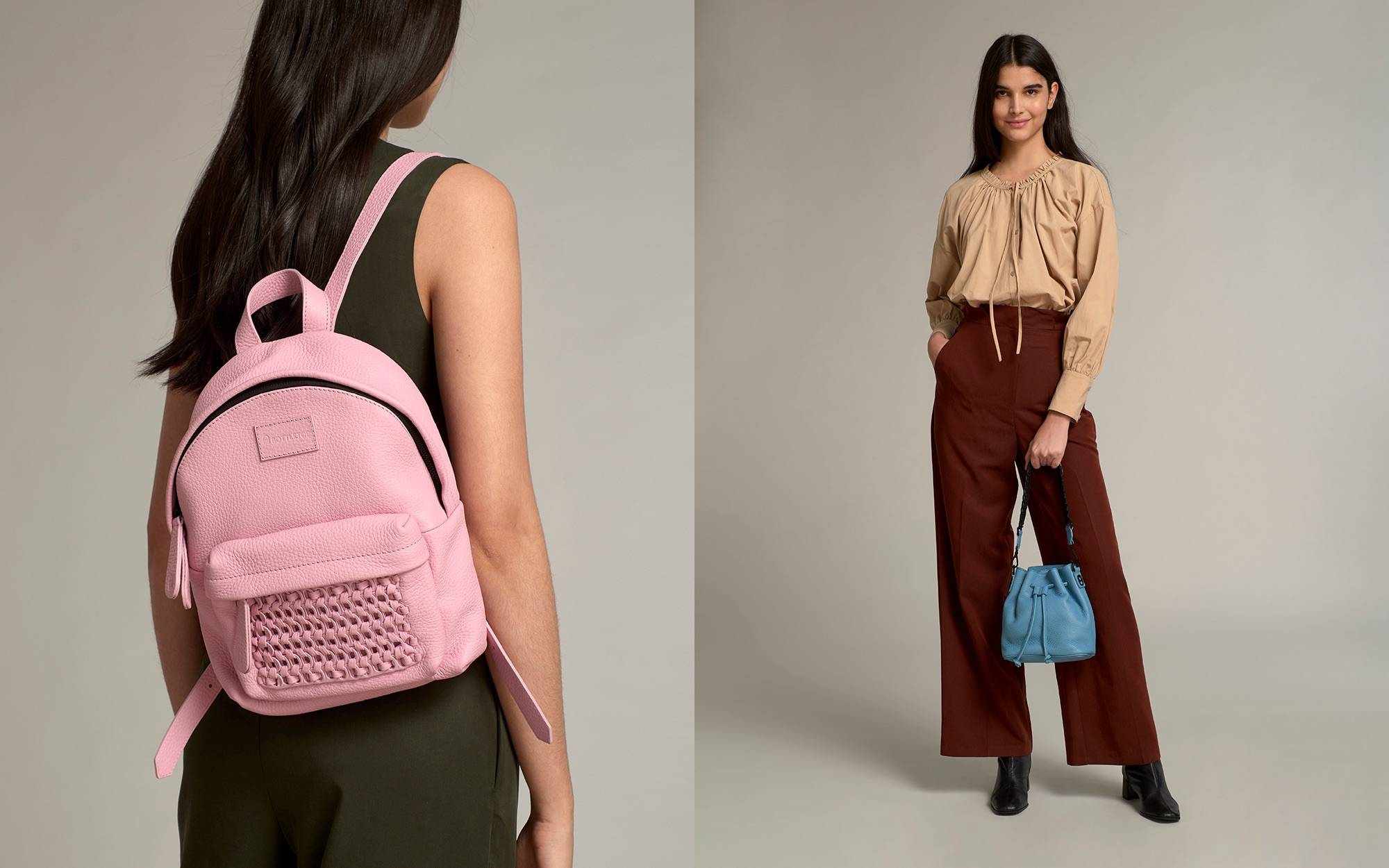 Right now it's important that we act fast - together.We need your help to raise vital funds to support the COVID-19 response.
We have set up the #TOGETHER FUND with the BOTTLETOP FOUNDATION to raise money to ensure patients can access the care they need, as well as supporting disease prevention and frontline health workers across the globe.
The #TOGETHER FUND is administered by the BOTTLETOP FOUNDATION who will distribute funds in the following way:
50% of the funds we raise will go to COVID-19 Response Funds; split equally between UN COVID-19 Solidarity Fund for WHO and Médecins sans Frontières.
50% of the funds will go to the life-changing programmes addressing the UN's Sustainable Development Goals that are critical to our planet's future.