Tess Ward's Sustainable Anchovy Pasta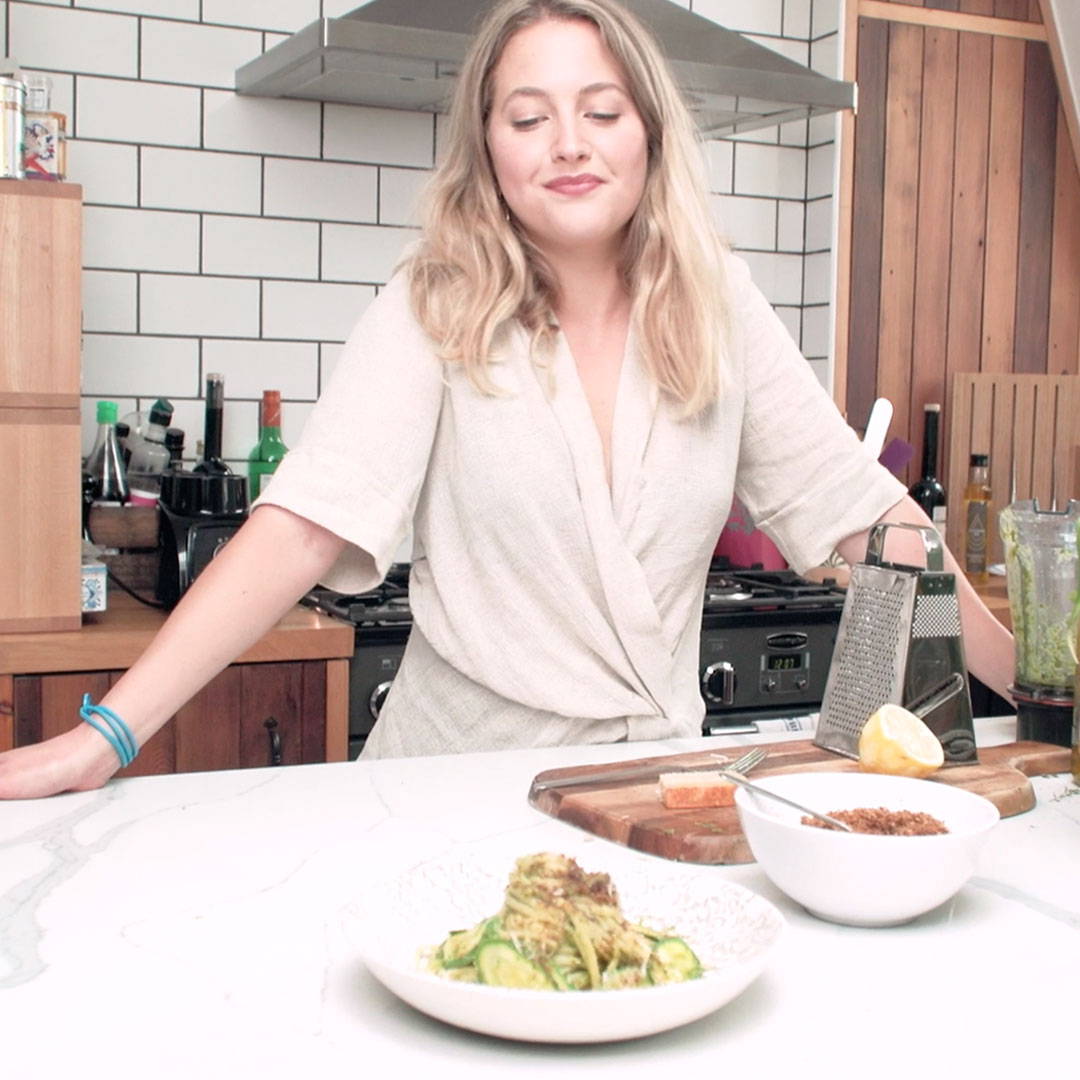 Fancy making a quick, easy and really delicious pasta dish (we should know, we ate it!) using local, sustainable ingredients? Food consultant, chef and author Tess Ward is supporting Goal 14: Life Below Water and to celebrate, we asked her to whip us up a meal using her favourite fishy ingredient: anchovies.
According to the Marine Conservation Society, anchovies have high resilience, and are classed as sustainable if they come from the Bay of Biscay Fishery. They also pack a really big flavour punch in spite of their diminutive size, so a little anchovy goes a really long way. Here's how Tess incorporated them into a tasty treat.
YOU WILL NEED
For the pasta:
250-300g fresh pasta
2 mini courgettes or 1 large courgette
For the sauce:
2 garlic cloves
1 sprig of thyme
4 anchovy fillets
Zest and juice of ½ a lemon
A handful of greens, any will do but we're using kale and parsley
150ml olive oil
For the breadcrumb garnish:
2 large pieces of toast
½ garlic clove
Pinch of salt
Tablespoon of olive oil
METHOD
Fill a saucepan with water. Add a couple of teaspoons of salt. Place over the heat and bring to a boil.
Blend the toast, ½ garlic clove, salt and olive oil and set aside.
Thinly slice the courgette using a mandolin. Cook the sliced courgette with the pasta in salted water for 3/4 minutes.
Meanwhile, blend all the ingredients for the anchovy sauce together.
Drain the pasta, but reserve some of the starchy water. Stir in the sauce.
Serve, and sprinkle over the garlic breadcrumbs. Enjoy!