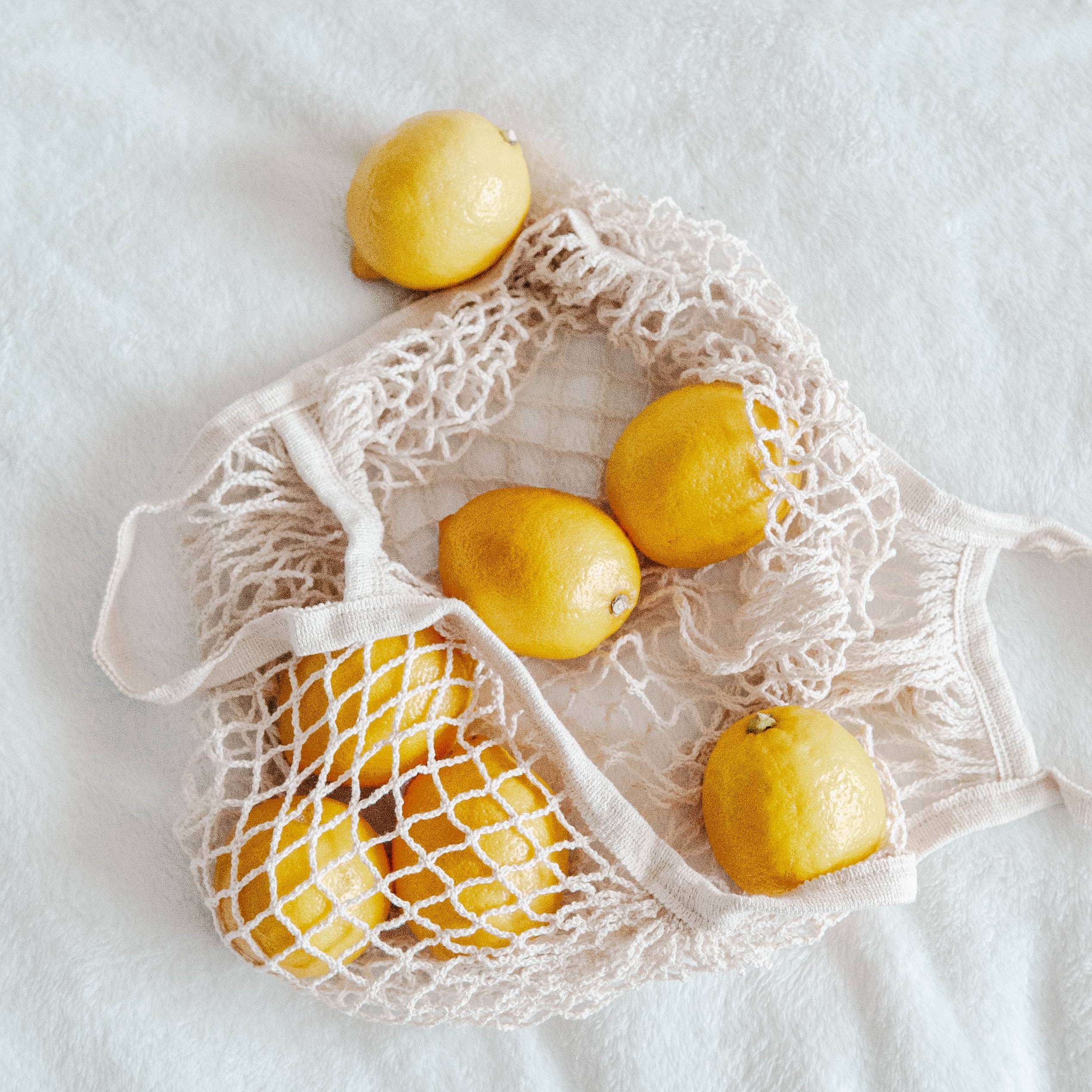 Images: Unsplash and Pexels
Goal 14: Life Below Water
Your Food Shopping Without Plastic (Yes It Is Possible!)
Who is really making it easier to do your supermarket shopping without the endless plastic?
By Jessica Jurkschat
01 July 2021
Thankfully all the big shops are waking up to the fact that we all want to minimise our plastic pollution. But some are just doing it better than others. We've looked into the sustainability pledges of all the big supermarkets to see just how far is your supermarket going to cut back on plastic waste?
Aldi - First to eliminate all single-use plastic bags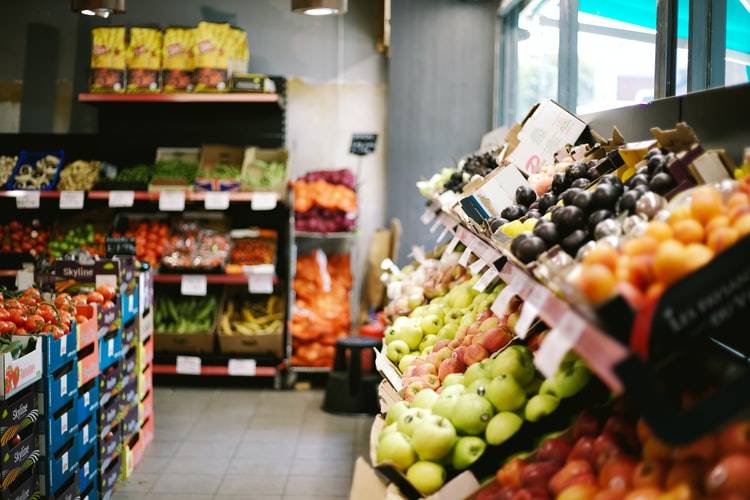 In July 2020, Aldi made the ambitious pledge to halve its volume of plastic packaging used by 2025. So far, they're living up to their commitment and the company has been praised for its transparency and the positive steps they've taken to reduce the amount of plastic and packaging they use. Aldi has worked with their own suppliers to make small changes to their own branded goods – including eliminating plastic lids from baby wipes, fresh cream, yogurts and ready to drink coffee – reducing their yearly plastic waste by thousands of tonnes. And last year, in a bid to encourage customers to bring their own containers and reusable bags, Aldi removed single-use produce bags, making them one of the first supermarkets to eliminate all single-use plastic bags from their stores.
Morrisons - Pledged for recycled packaging by 2025
2020 was a tough year for Morrisons's progress in sustainability. A rise in the number of plastic bags and single-use water bottles resulted in the retailer falling down to second-last place in terms of plastic usage. Thankfully Morrisons used the pandemic to change its course and since then, the grocer has made a promise to make all its packaging recyclable by 2025. They've already started removing plastic packaging from their own branded goods and have replaced them with cardboard and recyclable plastic trays made from recycled bottles. In addition, Morrisons has ditched its plastic Bags for Life and swapped them with 100% paper bags.
Tesco - Helping customers discard hard-to-recycle packaging
In 2018, Tesco promised to ban hard-to-recycle packaging by the end of 2019 and to make all it's packaging 100% recyclable by 2025. Since then they've made it their mission to only use packaging where it serves a clear purpose and have introduced a '4Rs packaging strategy' – remove where they can, reduce where they can't, reuse more and recycle what's left. Last year, the retail giant (and UK's largest supermarket chain) partnered with Loop, a circular company which uses zero-waste by cleaning, refilling and reusing packaging again and again.
Beyond their corporate commitments, Tesco is also calling on consumers to recycle their soft plastics, which is rarely collected by local councils and instead mixed in with household trash. They've introduced soft plastic recycling points to 171 stores across the UK, allowing customers to return the hard-to-recycle bits (like cling film, pet food pouches and crisp packets) and avoid them going to landfills. Once collected, the old wrappers are washed, sorted, processed and then turned into new packaging for food, household and beauty products.
Co-op - Replaced plastic bags with a compostable alternative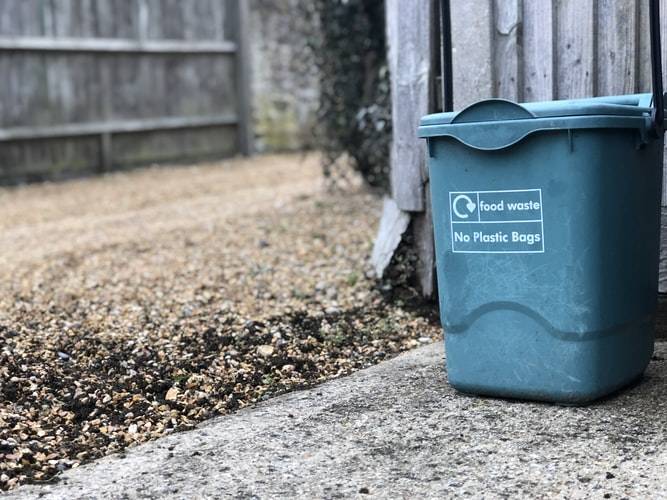 Co-op recognised plastic pollution is a major environmental problem and in response, have changed the way they package their goods. Starting with carrier bags, one of the most visible culprits to our environment, Co-op replaced all their Bags for Life with certified compostable bags, which were designed to be reused as food waste caddy liners. The grocer also made changes across their line of branded goods. From changing the colour of milk bottle tops and mushroom trays so that recycling machines are able to easier sort them to moving tomatoes into cardboard boxes and swapping polystyrene pizza boards to cardboard, these small changes have a big impact on our environment.
Waitrose - Pledged to make all their packaging recyclable or compostable
This year, Waitrose took the top spot on Greenpeace's UK supermarket plastic footprint league for the second time in a row. They've made a pledge that all Waitrose brand packaging will be reusable, recyclable or compostable by 2023, and so far they're on the right track with 86% of their packaging meeting the goal. As part of the brand's mission to eliminate unnecessary plastic, Waitrose increased the prices on their carrier bags in hopes of encouraging customers to bring their own. The retailer removed all Bags for Life from their shops and now only offers a 100% recycled plastic bag for 50p – a massive price hike from the 5p that they charged before. In addition to removing disposable coffee cups from their shops, Waitrose also stopped selling plastic drinking straws, switched plastic stem cotton buds to paper, changed plastic produce bags to compostable alternatives and banned the sale of all products containing microbeads.
Lidl - Created packaging made from ocean-bound plastics
In its bid to conquer plastic waste, Lidl created the 'Circular Motion' strategy. The strategy is based around five notions – reduce (avoid unnecessary or excessive packaging), recycle (design packaging with end of life in mind), reuse (investigate reusable or refillable options), engage (be transparent with customers) and collaborate (work with external businesses to drive a shift in sustainability). Similar to other supermarkets, Lidl has made the pledge to ensure that its own-brand packaging is 100% recyclable, reusable, refillable or renewable by 2025. And just last summer, the supermarket became the first of its kind to use packaging made from ocean-bound plastics, a move that will prevent 2.5 million plastic water bottles from entering the ocean per year.
Sainsbury's - First to remove black plastic trays
Sainsbury's is the UK's third largest supermarket chain, but it was the first major retailer to make a significant commitment to reduce plastic. The chain is also a first of its kind for a few significant changes – first to remove black plastic trays and offer a recyclable alternative and first to remove single use plastic bags from loose produce – two important changes that have made a great impact on reducing our carbon footprint. The company pledged to reduce plastic packaging by 50% by 2025 and has been praised for its transparency, including acknowledging that the pandemic has put them behind target. Sainsburys's increase in sales volume also led to an increase in plastic packaging used, putting them behind their target trajectory.
Asda - Launched a sustainable refill store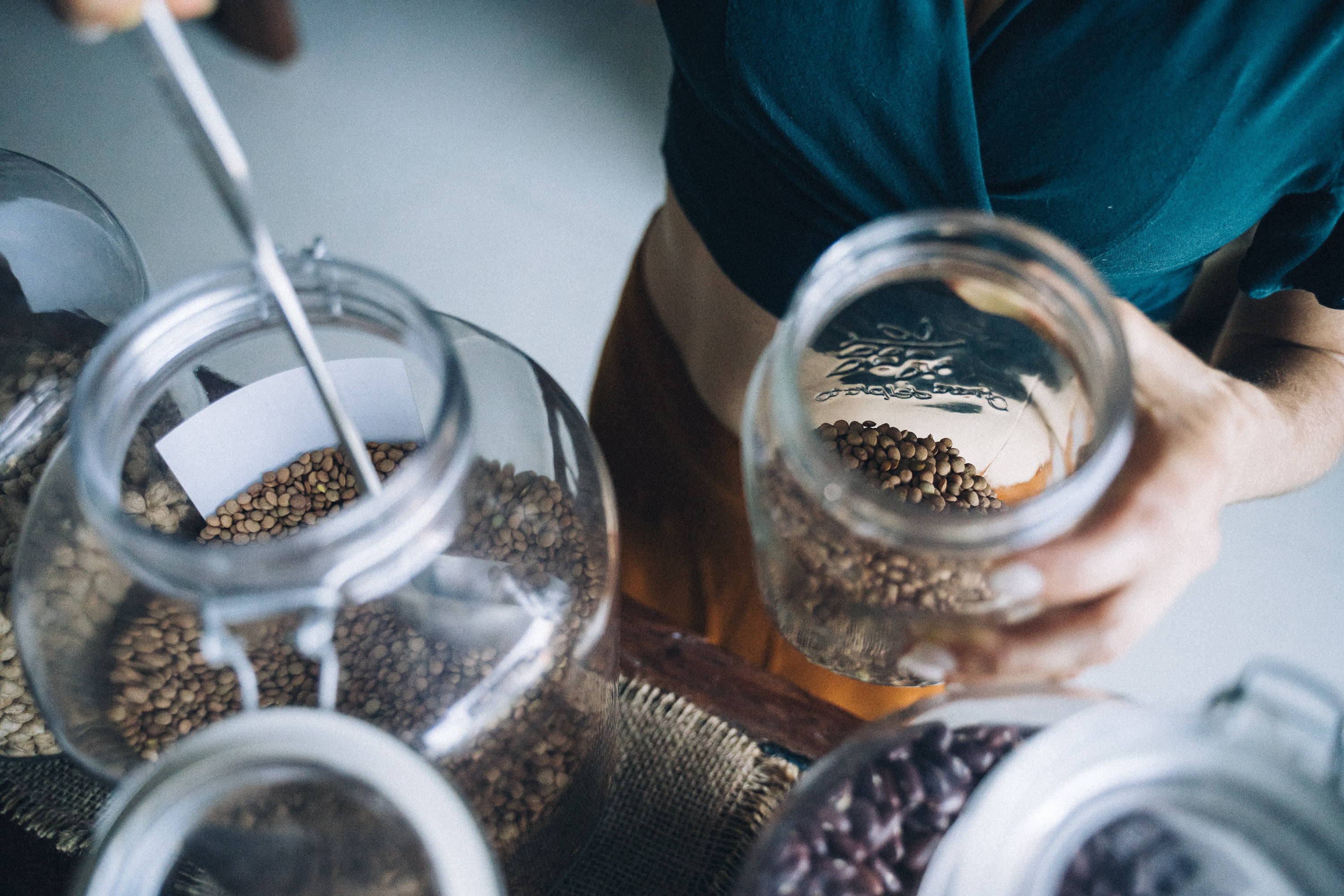 When it comes to plastic waste, Asda uses the 3 Rs approach – reduce, reuse and recycle. The company's pledge to reduce its own-brand plastic by 15% is less impressive than most supermarket chains, but Asda is still doing great things. Last year, the company launched a trial sustainability store in Leeds, offering refill stations so that customers can shop plastic-free. Working with big brands like PG Tips, Kellogg's and Persil, the supermarket is estimated to save one million pieces of plastic from being used every year. Asda also removed obvious single-use plastics from its stores and cafes – such as single-use plastic straws, cutlery and take away containers – and is working with suppliers to remove plastic from unexpected culprits like cleaning wipes and tea bags. And in a bid to also tackle waste in the fashion industry, Its fashion counterpart Asda George has committed to selling products made from recycled plastic bottles and clothing.

Whilst mass corporations work to tackle plastic pollution through their own supply chains, it's also important we make changes to our own shopping habits. These simple moves can have a big impact on our own carbon footprint:

Bring your own reusable bag.

Store some reusable bags close to your door as a reminder to grab them on your way out.

Buy loose fruit and vegetables.

Skip the packaging and opt for loose fruit and veg whenever you can.

Bring your own Tupperware.

If you're heading to a deli counter, ask them to package it directly in your own container instead of the single use ones. Several companies (Tesco, Waitrose and Morrisons to name a few) are already encouraging their customers to do so.

Head to the bakery.

If your local supermarket has a bakery, use it! Steer clear of plastic packaging and bring your own reusable bags. Fresh pastries and no plastic waste? Win-win.

Look for foil.

If margarine is on your shopping list, ditch the plastic tubs and look for butter in foil packs instead. You should be able to peel the foil and the greaseproof paper apart and recycle them both separately.

Opt for recyclable packaging.

When you can, look for items that are packaged in cardboard or paper instead of plastic. So many everyday items like washing powder, pasta, flour and rice can be found in recyclable packaging instead of pesky plastics.

Buy in bulk.

If you can't find a plastic-free solution, stock up and buy the largest size you can. It will cut back on excess packaging AND save you money!

Shop refillable.

Opt for refillable alternatives if you can. From cupboard essentials to beauty products and cleaning supplies, refillable options are becoming more and more common and easy to find.
100% of profits from the sales of #TOGETHER products go to charities that advance the Sustainable Development Goals. Find out more here.