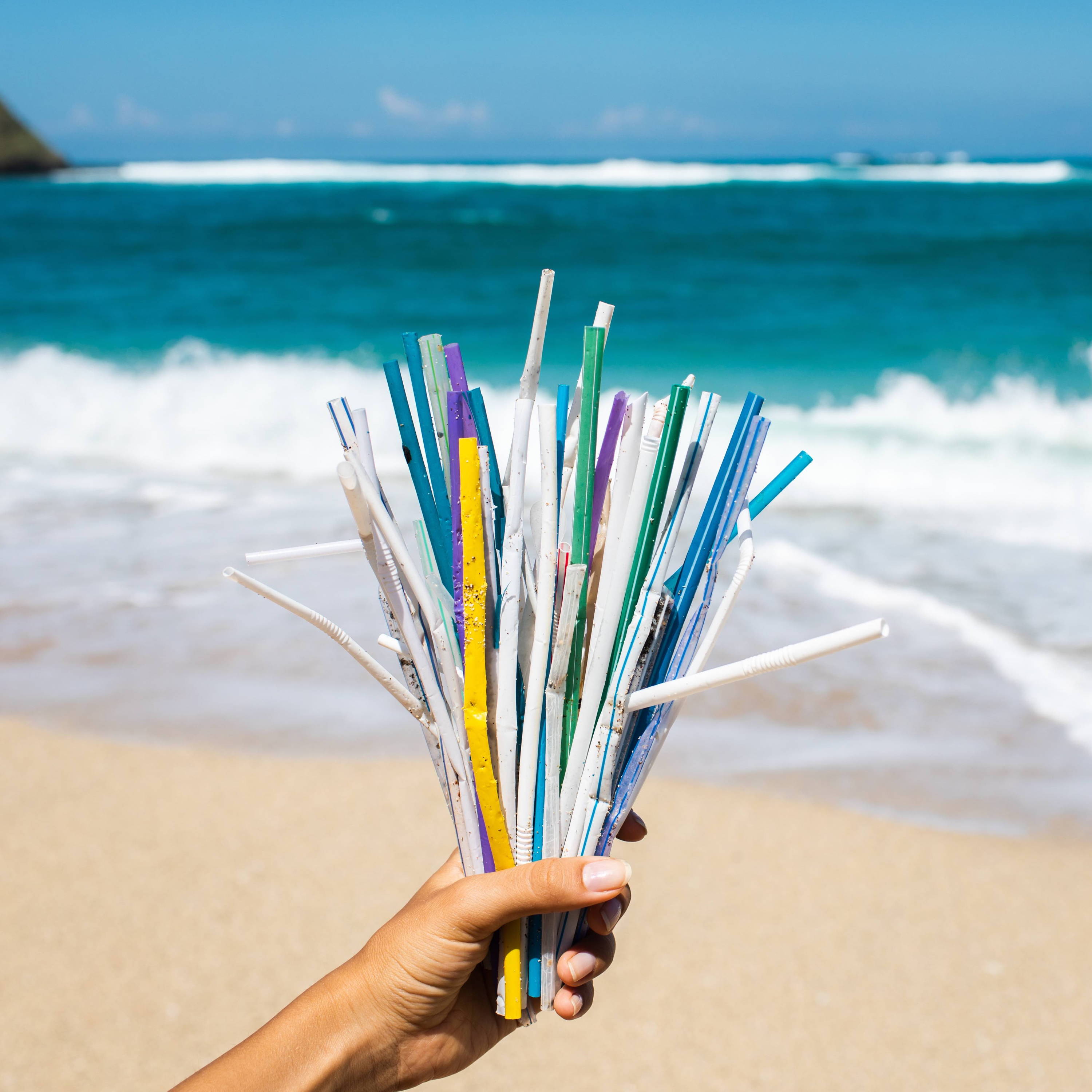 PLASTIC STRAWS BANNED IN ENGLAND FROM TODAY
It's now illegal to sell or provide one of plastic pollution's worst offenders
By hannah rochell
1 october 2020
People in England use a whopping 4.7 billion of them every year, but as of today, plastic straws are banned in England. The measure was originally meant to come into force in April but was delayed due to coronavirus restrictions. Many companies, including small independents and large businesses like McDonald's, had already made the move to ban plastic straws due to customer demand, but now it is mandatory. Hospitals, bars and restaurants will still be able to provide plastic straws for those unable to use alternatives due to medical conditions.
From October 1st, selling or providing plastic drinks stirrers or plastic stemmed cotton buds in England - which the country uses an estimated 316 million and 1.8 billion of respectively every year - is also illegal. While it's a welcome start, we still have plenty of single use plastic left to tackle including cups, bottles, and packaging, all of which litter our environment, release toxic gases and substances when incinerated, and use energy to produce when reusable alternatives are available. And there are still more countries to get on board - for example, in the US alone, an estimated 500 million plastic straws are used every day.
Proceeds from sales of Goal 13 and Goal 14 #TOGETHERBANDs go to WWF

In other plastic news, a new British standard for biodegradable plastic is to be launched in order to simplify classifications for consumers. Using a formula developed by Polymateria, a British company, products would show a "recycle-by" date, after which point items begin to break down, triggered by sunlight, air and water. In order to make the grade, the plastic will have to be proven to break down into a harmless wax-like substance that contains no microplastics or nanoplastics. The idea is designed to be used as a compliment to waste disposal, so that when single-use plastic hasn't been recycled correctly and ends up as litter or in landfill, it won't litter the planet for hundreds of years.