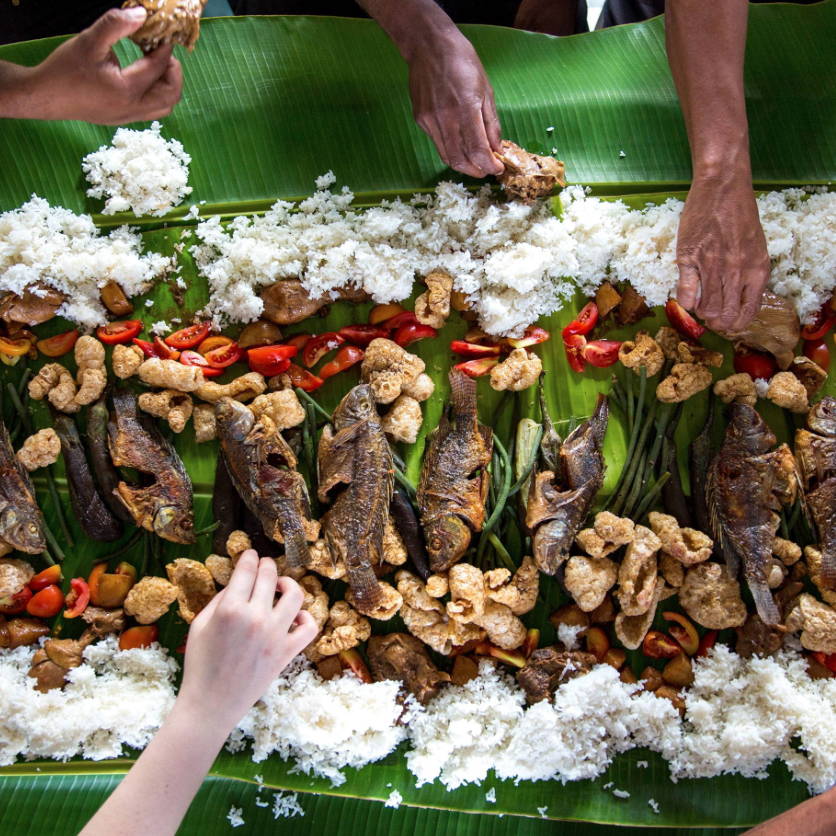 5 things you need to know about… Zero Hunger
From the impact of COVID-19 to the huge amount of food waste, here's the reality of world hunger
By Emma elms
19 octobber 2020
Access to safe, nutritious food is a vital part of the response to the COVID-19 pandemic, especially for the world's poorest and most vulnerable communities, who are hardest hit by the health and economic crisis. Discover the facts behind Goal 02: Zero Hunger here...
Proceeds from sales of Goal 02 #TOGETHERBANDs go to The Power of Nutrition

1. We're wasting precious food
Nearly 690 million people worldwide are hungry – that's 8.9 per cent of the population according to a recent UN study. It represents an increase of 10 million people since 2019 and nearly 60 million in five years. Even more worrying, the COVID-19 pandemic could tip over 130 million more people into chronic hunger by the end of 2020. And yet we throw away or waste a third of the food we produce every year, according to the UN.
Another new study published this year, showed the average person wastes 500 calories' worth of food a day. Without food waste, in fact, we could feed five people instead of four, the researchers found. It's time to rethink how we produce and consume food.
2. Asia and Africa are hardest hit
The largest number of undernourished people (500 million) live in Asia, according to a 2019 UN report, followed by Africa with 250 million people. In Eastern Africa nearly a third of the population is now undernourished (30.8 per cent). The rise is driven by a combination of factors including climate change, conflict and the economic downturn. Since 2011, almost half of the world's countries experiencing rising hunger levels due to economic slowdowns or stagnation were in Africa.
Combined, Africa and Asia are worst hit by all forms of malnutrition, accounting for over nine out of ten of all 'stunted' (low height-for-age) children worldwide, as well as over nine in ten of all 'wasted' (low weight-for-age) children worldwide.
3. We also have an obesity crisis
An apparent contradiction, but alongside the issue of malnourishment, Africa and Asia are also home to nearly 75% of all overweight children worldwide, driven by the consumption of poor-quality, unhealthy diets.
Worldwide, obesity has nearly tripled between 1975 and 2016, according to the World Health Organisation. Figures from 2016 show more than 1.9 billion adults (39 per cent) were overweight and of these over 650 million (13%) were obese.
Childhood obesity continues to be a global issue too, with over 340 million children and young people aged 5-19 worldwide being classed as overweight or obese in 2016.
4. The issue is becoming more urgent
The global population is expected to reach almost 10 billion by 2050, but at the moment two billion people worldwide don't have regular access to safe, nutritious and sufficient food, states the Food and Agriculture Organisation of the United Nations (FAO), which is celebrating its 75th birthday this year.
World Food Day (on 16th October), founded by the FAO, called for 'global solidarity to help all populations, and especially the most vulnerable, to recover from the (COVID-19) crisis, and to make food systems more resilient and robust.'

5. We need to diversify our food supply
Amazingly, only nine plant species account for 66 per cent of total crop production, despite the fact that there are at least 30,000 edible plants in the world, according to the FAO.
'Our future food systems need to provide affordable and healthy diets for all and decent livelihoods for food system workers, while preserving natural resources and biodiversity and tackling challenges such as climate change,' emphasises the FAO.
Now more than ever, it's vital that we grow a variety of food to nourish people, sustain our precious planet and continue to fight the global pandemic.