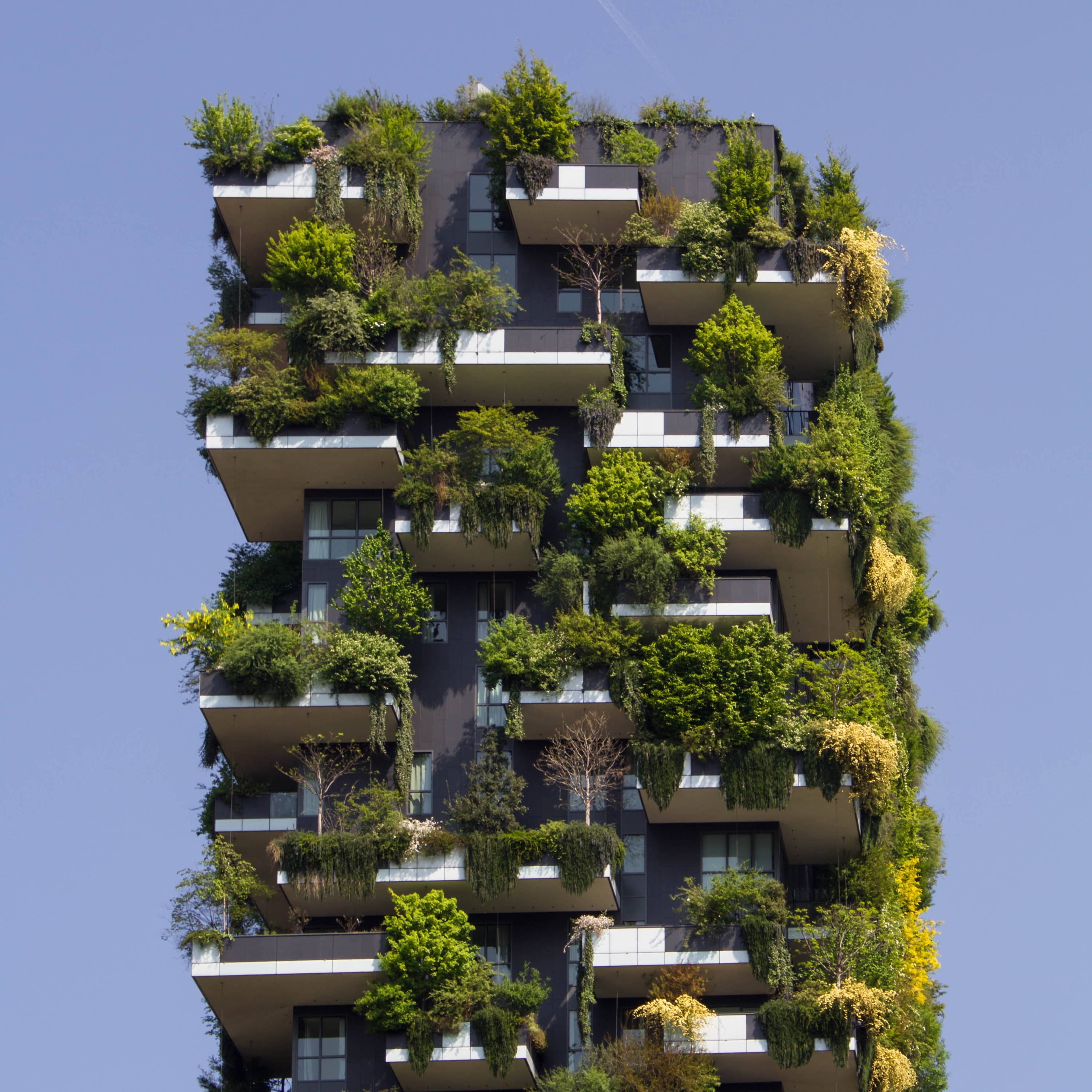 Goal 11: Sustainable Cities and Communities
5 Building Blocks Relating To… Sustainable Cities And Communities
The fact that more people than ever are living in cities goes hand-in-hand with issues such as pollution and poverty.
By Charlotte Brohier
11 April 2019
The fact that more people than ever are living in cities goes hand-in-hand with issues such as pollution and poverty.
When you think about it, cities don't make much sense
Currently over half of the world's population (that's 3.5 billion people) live in urban areas – and it's predicted that by 2050, that number will rise to 6.5 billion. That's two-thirds of all humans. And here's why that really doesn't make much sense… cities only occupy 3% of all land here on Earth.
And they're getting bigger
In 1990, there were 10 mega-cities (that is, urban areas with more than 10 million inhabitants). Just 24 years later, there were 28 mega-cities. Rapid urbanisation takes its toll, putting pressure on water supplies, sewers and public health. As cities expand, so does consumption, and pollution. In fact, 75% of carbon emissions come from urban areas, and 90% of city dwellers breathe unsafe air. In addition to that, extreme poverty is often concentrated in cities, and 828 million people currently live in urban slums.
Urban areas are especially vulnerable to natural disasters
Take New Orleans. When Hurricane Katrina hit in August 2005, its levees failed and 80% of the city was flooded. More than a million people in the Gulf region were displaced and 986 people killed. In New Orleans, 134,000 housing units (70% of the city's total) were damaged. The destruction cost $135 billion. Most of the US government funding went to disaster relief, not rebuilding.
As such, cities of the future need to be more resilient to natural disasters, more environmentally sustainable, and have safe and affordable housing for all residents. We could all learn a great deal from a tiny village in Brittany, northern France. Langouët has only 600 inhabitants, but they've banded together over the past two decades to create a community that's 100% self-sufficient in terms of food and energy. They have a cafe that serves organic and local produce, social housing that uses no active heating, a hamlet of kitchen-garden houses, a community garden, a solar power plant, and a shared electric car. Unsurprisingly, Langouët is being inundated with inquiries from would-be residents all over the world. But, says the city's mayor, they're carefully screening all applicants.
First there were Boris bikes...
Now there are Birds. Founded in Santa Monica, California, in 2017, dockless scooter-share company Bird took flight rapidly, and now operates in 100 cities globally, including London, Paris, Madrid, Tel Aviv and Mexico City. By distributing electric scooters in high-demand areas of major cities (and giving commuters an environmentally-friendly alternative to cars), the company aims to reduce traffic congestion and carbon emissions. Birds are unlocked via an app and offered at a much lower price than ride-sharing services like Uber or Lyft. And low-income customers can apply for discounted rides via their One Bird program.