Come Together With..
Michelle Yeoh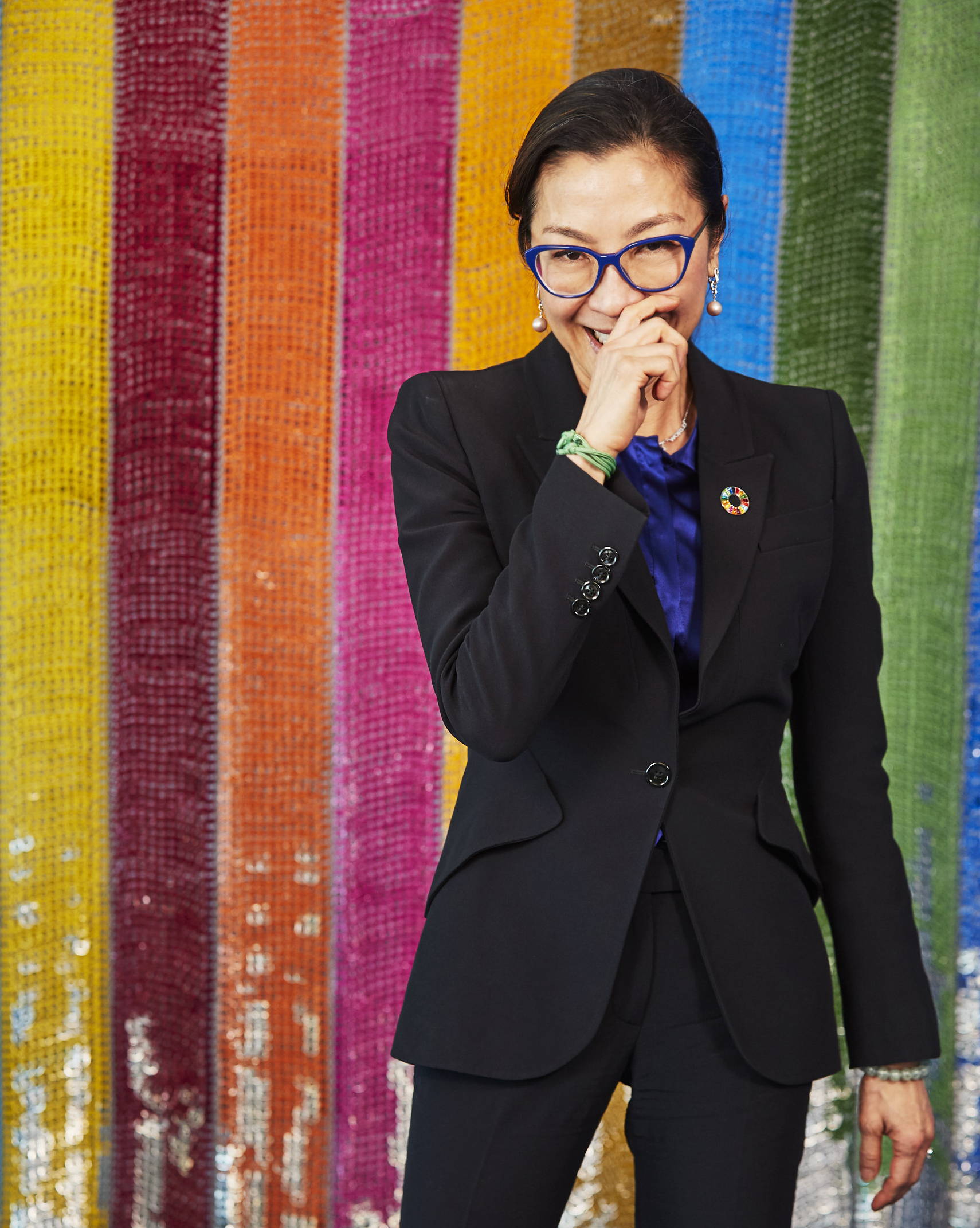 The Crazy Rich Asians star and UNDP ambassador on why we need the Global Goals and what makes #TOGETHERBAND unique.

So why does Goal 15 resonate with you?
Global goal 15 is protecting Life on Land. It's about taking urgent action to prevent deforestation and reduce the loss of natural habitats and biodiversity. These are part of our common heritage and critical for our future.
You're a Goodwill Ambassador for the UNDP tell us more.
I teamed up with them essentially to raise awareness and mobilise support for the Global Goals. We work together with communities around the world we bring together the UN, the private sector and conservation programs. It's key that we reach and inform as many people as possible. It's the only way we can make real change in the world.

How does it make you feel when you wear your #TOGETHERBAND?

Good. Proud. Seriously, because they're made from such special materials, which otherwise would be really detrimental to our oceans, our land and they are empowering the community of women in Nepal that make them, just by wearing them we are making a difference to the world.As you know with every band you buy, you get a second band to share with someone close to you.

Who will you share yours with?

I've been thinking about this and would really love to take this back to Asia, to give it to someone in my part of the world. So that they are also included in this movement. I have been thinking Jackie Chan because he is one of my dearest friends, I have also been thinking Jack Ma because his reach is so wide. But then I'm also thinking maybe I should give it to my nephew or my godson or god-daughter because I would like the next generation to be much, much more included. It's their future after all.