The #TOGETHERBAND Digest 10th July 2020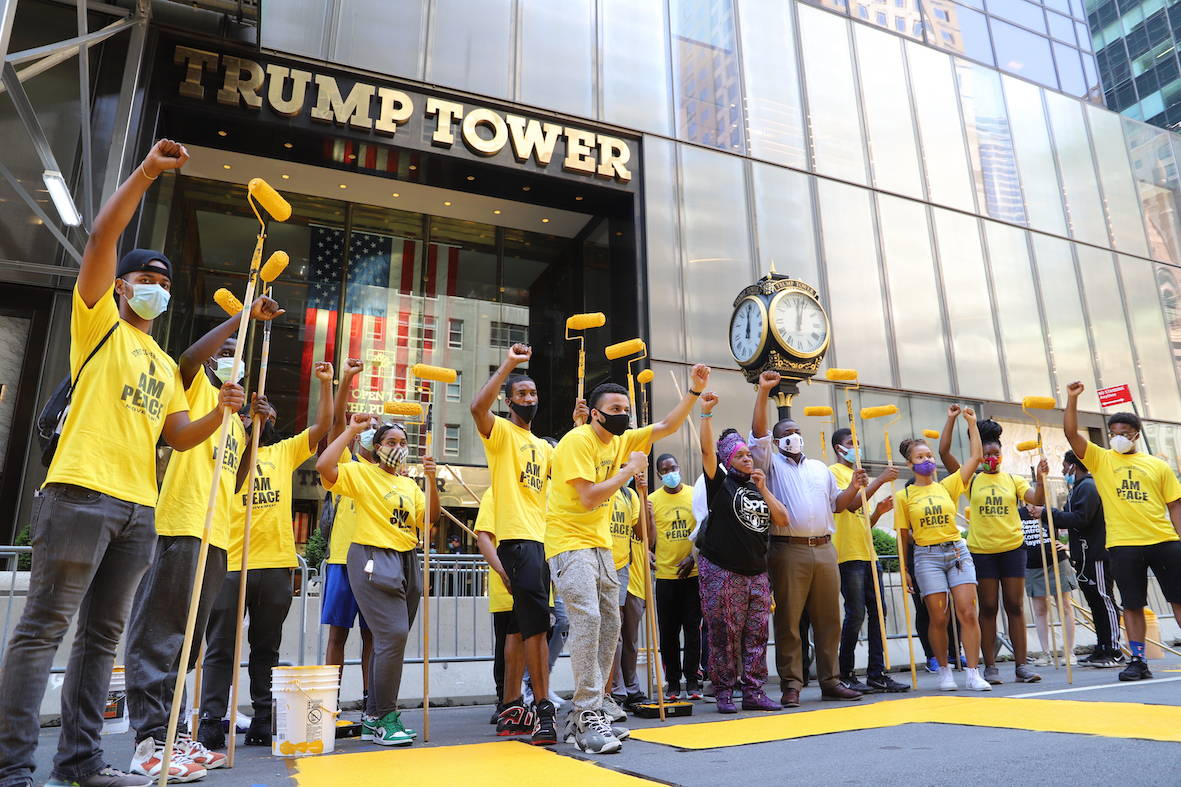 Five need-to-know stories about sustainability
Every week we'll bring you five of the most intriguing stories online. With a focus on great journalism and the UN's 17 Global Goals for Sustainable Development, find out the most up to date news on gender equality, climate change and sustainability. This week we look at what has been painted outside Trump Tower that has made the President so angry and review the modern slavery claims made against fashion retailer Boohoo.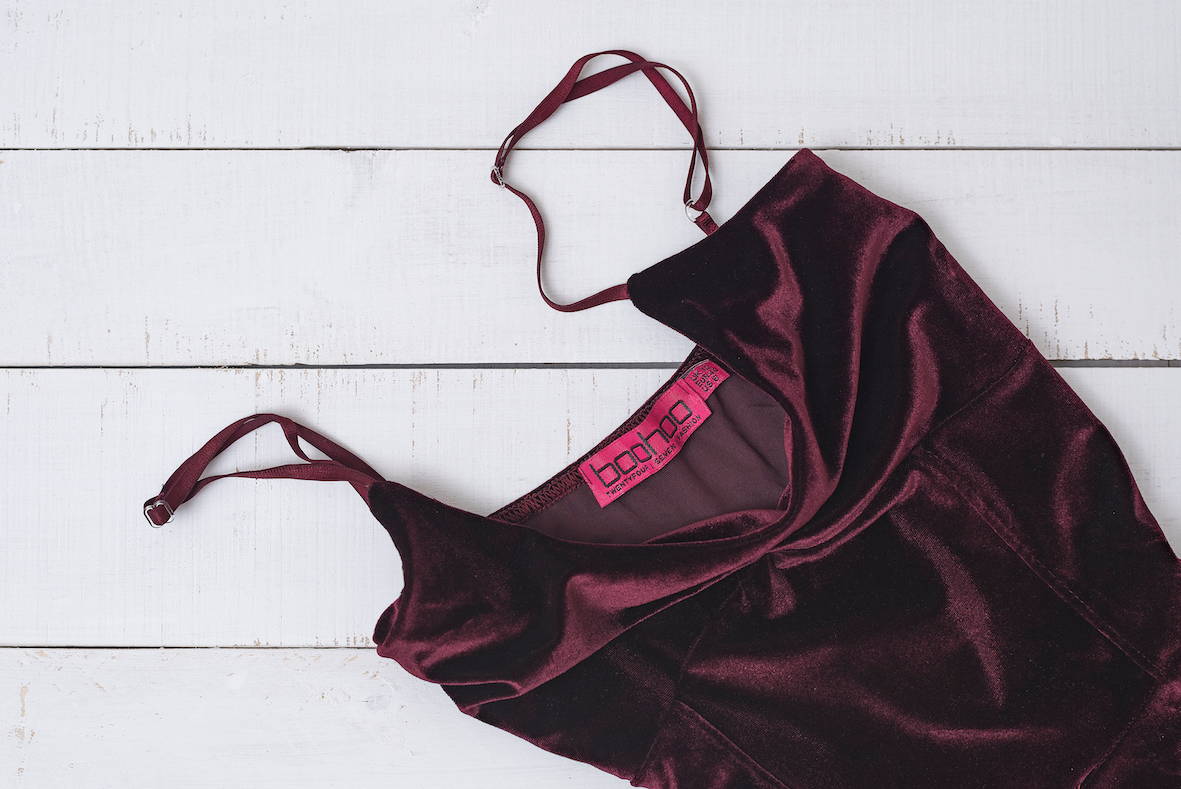 BOOHOO FACES UP TO MODERN SLAVERY ACCUSATIONS
After Leicester became the first UK city to succumb to local lockdown following a rise in COVID-19 cases, attention was drawn to factories operating in the area which could be behind fuelling the spread. Manchester-based fast fashion retailer Boohoo is facing accusations of sweatshop-like conditions in the factories that it manages in the city, with workers paid as little as £3.50 an hour, no PPE, no social distancing measures in place and even reports of employees being forced to works despite reporting coronavirus symptoms. Boohoo has now launched an independent investigation into its factory conditions and worker rights, read more here.

WHITE WOMAN WHO CALLED THE POLICE ON A BLACK BIRDWATCHER FACES CHARGES
You might remember this story from a few weeks ago - a video filmed by birdwatcher Christian Cooper went viral, showing a white woman calling the police and telling them that 'there's an African American man threatening my life'. Christian Cooper barely moved whilst filming the video, keeping a considerable distance away from Amy Cooper as she became increasingly hostile. After having already lost her job, it was announced on Monday that Amy Cooper will be facing legal charges based on her false reporting of a crime - a small victory for any Black person who has been racially profiled or who has previously been a victim of false reporting. Read the full story here.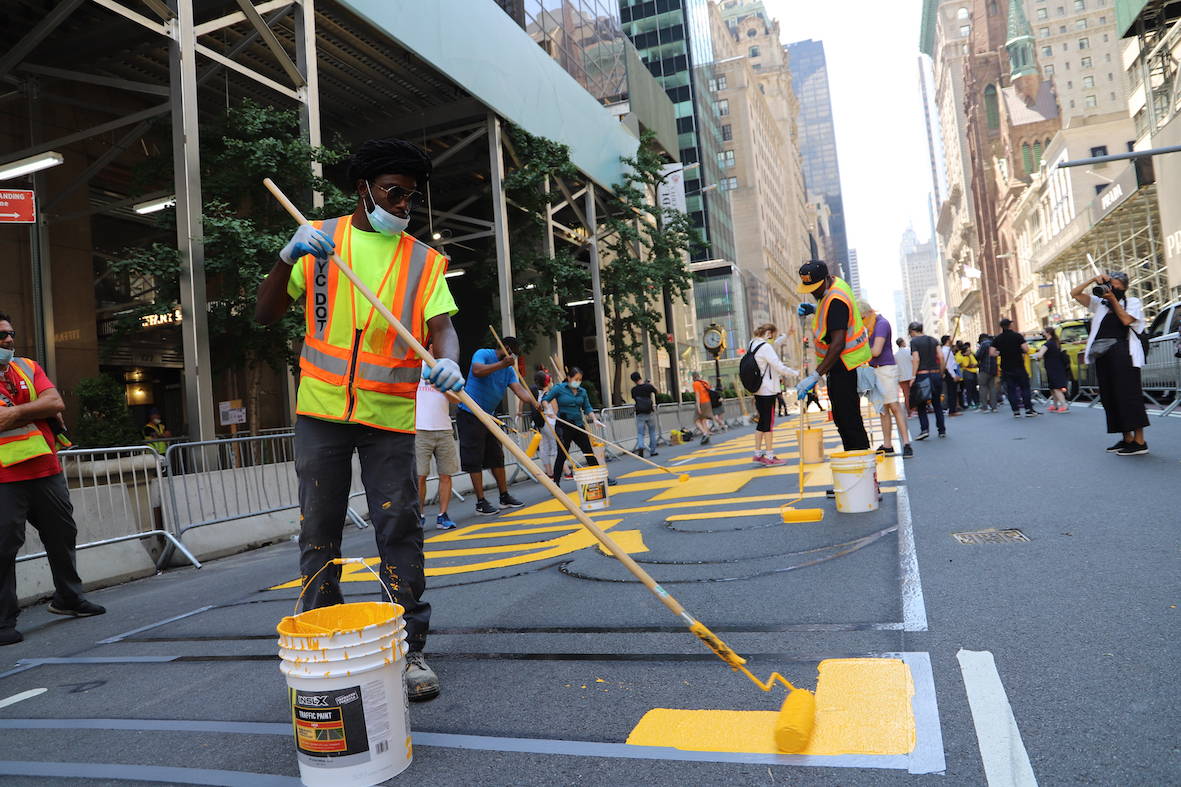 'BLACK LIVES MATTER' PAINTED OUTSIDE TRUMP TOWER IN NEW YORK
After the incredible images of 'Black Lives Matter' painted on a street leading to the White House in Washington DC last month, New York Mayor Bill De Blasio announced that the slogan would also be painted on a number of NY streets - one particular street more controversial than the others. Fifth Avenue, one of the City's most famous streets also hosts Trump Tower - a towering skyscraper owned by the President, who, in a classic move, Tweeted his outrage following the announcement. On Thursday the painting plan was executed despite Trump's tantrum, De Blasio helped paint the letters and offered this statement: 'When we say "Black Lives Matter", there is no more American statement, there is no more patriotic statement because there is no America without Black America'. Read more here.
ILLEGAL WILDLIFE TRADE TARGETS NEW SPECIES AS SEIZURES INTENSIFY
Data from a worldwide crime report commissioned by the UN has revealed that though demand for tiger products is falling due to increased trading restrictions and more intense crackdowns, wildlife traders are now targeting other big cats to source their wares, including lions, jaguars and leopards. An increase in wildlife trafficking correlates with a rising standard of living in Asian countries where wild animal parts and derivatives are a large part of traditional medicine. Governments have been under global pressure to halt the illegal wildlife trade recently after it was reported that COVID-19 likely originated in a market in Wuhan infamous for trading wildlife. Read more here.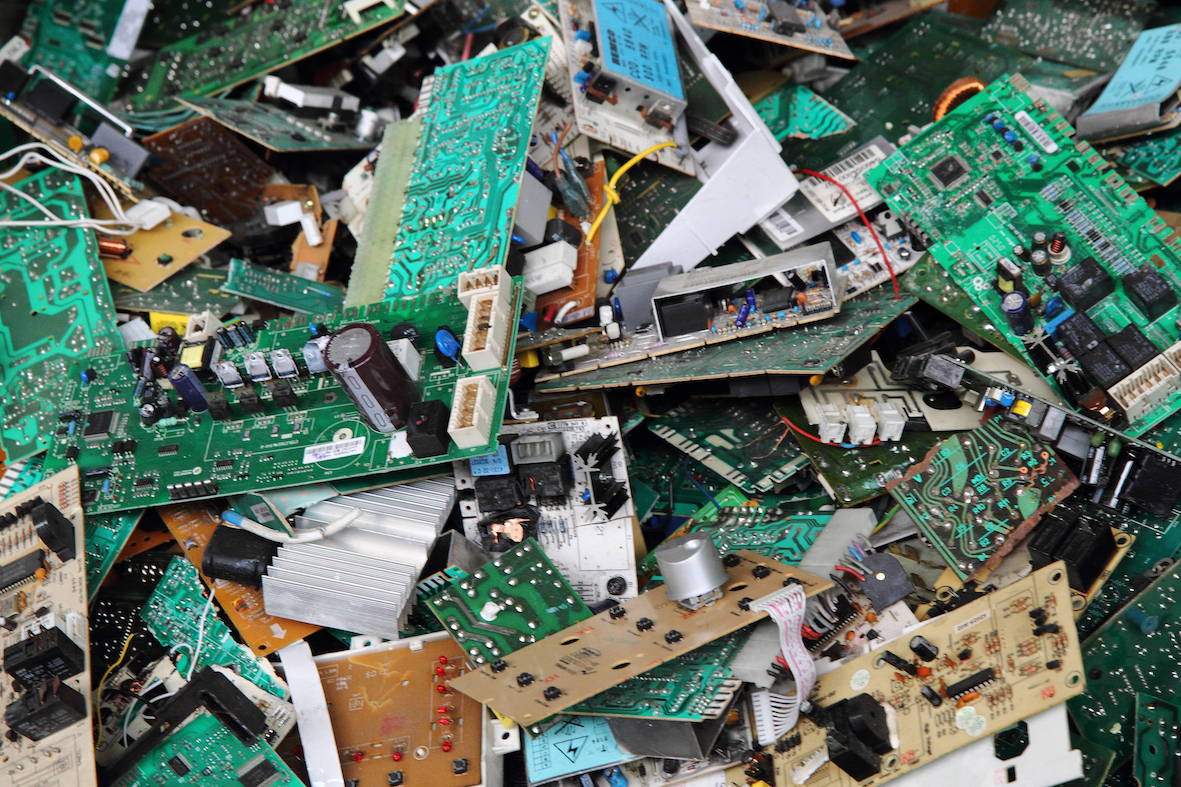 TOXIC MOUNTAIN OF ELECTRONIC WASTE IS POLLUTING OUR PLANET
A UN report has revealed that 'at least $10bn (£7.9bn) worth of gold, platinum and other precious metals are dumped every year in the growing mountain of electronic waste that is polluting the planet'. Recycling rates for these tech components are globally very low with Europe recycling only 42% of waste and Africa a tiny fraction at 0.9%, instead objects such as circuit boards are burnt, often releasing toxic chemicals into the air and surrounding environment. This issue could be curbed relatively easily in the initial production process, if companies pledged to create technology that lasted, rather than became obsolete within years, or even months. Read more about this growing issue here.