From Vegan Cheese And Chocolate, To Cookbooks And Cafes, These Are The Best Ways To Breeze Through Veganuary (And Beyond)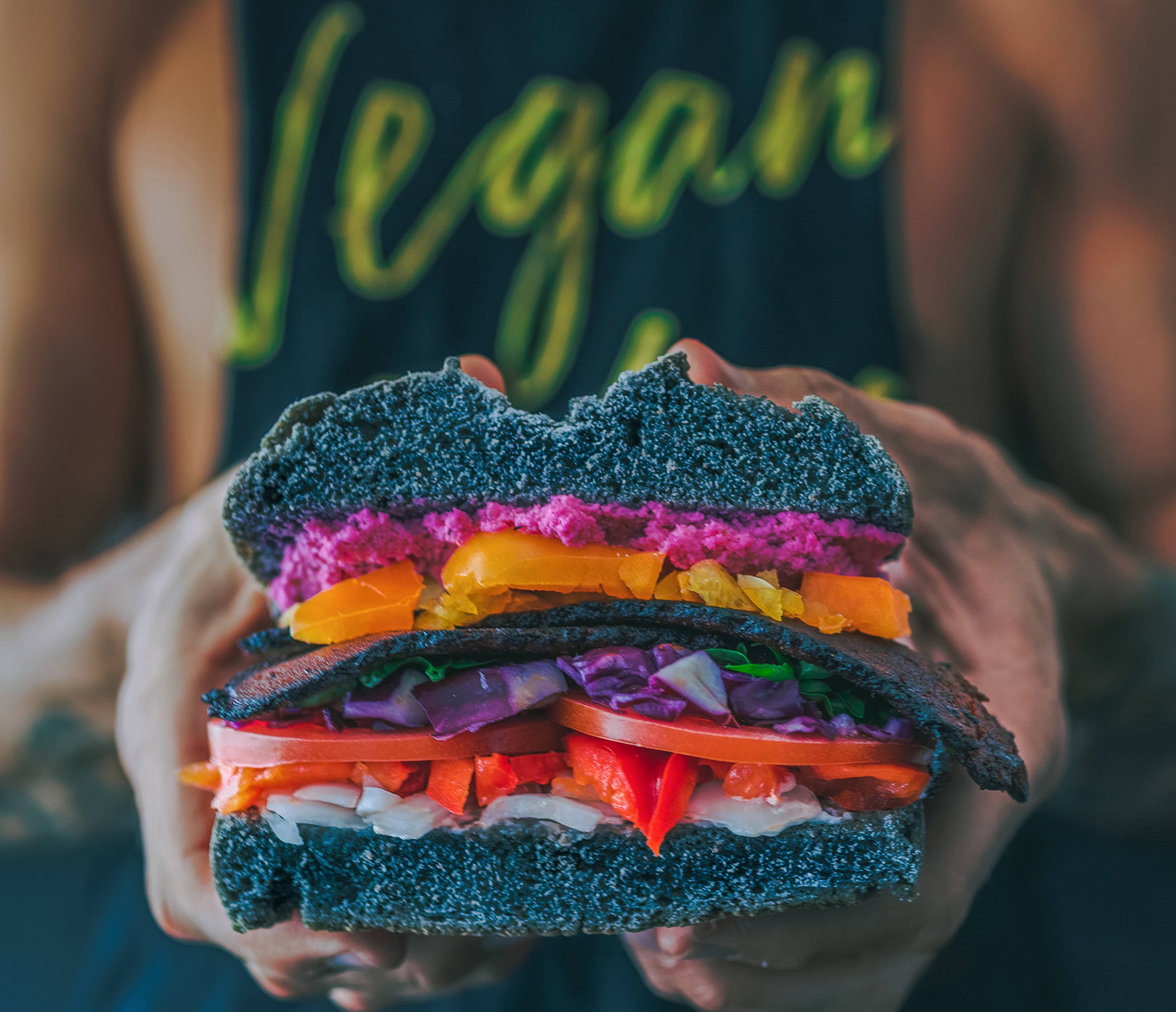 Whether you're cutting down on meat and dairy, trying Veganuary this month, or you're a fully committed vegan already, there's no getting away from the fact that plant-based food is not only having a moment, it's here to stay. And that means that there's more vegan cheese, vegan chocolate and vegan burgers on offer than ever!
It's also clear that the food we choose to eat has an impact on both the environment and the people who work within the food industry, it now being widely accepted that eating less meat and dairy, or none at all, is one of the most effective ways of reducing your personal carbon footprint. That also makes vegan life a great way of supporting Goal 12: Responsible Consumption and Production. To celebrate, we've rounded up some of the best places to eat vegan, buy vegan and cook vegan….
IF YOU WANT TO EAT OUT…
VEGAN RESTAURANTS
Pie and mash
Head to Camden Town, London, for a vegan katsu curry pie and a side of vegan mac n cheese, or a classic vegan steak and ale pie and chips from Young Vegans Pie Shop. You might also detect a faint whiff of rock n roll; founder Marco Casadei was the frontman in a band before he opened his pie and mash sensation.
Posh nosh
Plant in Cape Town started life as a cafe but has been so successful it now boasts a gourmet restaurant in the South African capital. Choose from tapas, burgers and pasta - they even make their own dairy-free cheese and eggless mayo, and smoke their own tempeh "bacon".
Afternoon tea
Lele's is an elegant cafe in east London serving plant based sandwiches and scones with cream (vegan, of course!), as well as great tea and coffee for a vegan take on this very English classic. As a bonus, it's also dog friendly!
Heritage veggies
Haus Hiltl in Zurich, Switzerland, is more than just a vegetarian restaurant; it holds the Guinness world record for being the oldest continuously open vegetarian restaurant in the world. The buffet-style establishment first opened in 1898.
IF YOU WANT TO EAT FAST...
VEGAN TAKEAWAYS
Fake steak
Following the huge success of its vegan sausage roll in 2019, British bakery chain Greggs launched its vegan steak bake in early January 2020. With its hearty filling and flaky pastry, it's been a huge hit with meat eaters and veggies alike.
Pizza veganese
If you eat in at a branch of Pizza Hut there is a huge choice of vegan pizza, including gluten free vegan pizza dough and a variety of bases (NB these options aren't necessarily available for delivery).
Maccy V's
Mcdonald's has just launched its first ever fully vegan McDonald's meal in the UK. From January 2020 you can enjoy Veggie Dippers, which are approved by the Vegan Society. The crispy breadcrumbs coat a filling of rice, peppers and sundried tomatoes, and come with vegan fries, and are also available as a Happy Meal.
Pure Filth
Filth Burger, the brainchild of food writer and chef Gizzi Erskine and nutritionist Rosemary Ferguson, has been popping up at temporary spaces all over London since 2016. Their plant-based burgers are made from almost entirely British produce, so are great for reducing your carbon footprint, too. They've just opened in Shoreditch House and have more exciting plans for the coming year.
IF YOU WANT TO EAT IN...
VEGAN COOK-BOOKS
Vegan spice
This highly acclaimed book - Zaika: Vegan Recipes from India, by Romy Gill - has over 100 recipes celebrating the zaika (which means flavours) of India. Choose from curries, side dishes, and even drinks.
A'ma vegan
Vegan Eats is brought to you by Rachel Ama, a London-based YouTube star, Instagrammer and tastemaker. Her recipes are West African and Caribbean influenced, and are simple and affordable as well as incredibly tasty.
Bish, bash, nosh
BOSH! Healthy Vegan has become a classic best seller since its release in 2018; in fact, it's the highest selling vegan cookbook ever! It's the creation YouTube sensations Ian Theasby and Henry Firth.
In the veginning
Jack Monroe's Vegani(ish) is perfect if you're new to the vegan world, with its outlook being that if everyone ate a couple of vegan meals every week, the whole planet would be much better off. Jack also has a strong focus on making meals affordable.
IF YOU WANT TO SHOP VEGAN...
VEGAN FRIDGE BASICS
Top of the chocs
Tony's Chocolonely boast two vegan chocolate options - 70% dark and Dark Almond Sea Salt - and vegans are going crazy for the stuff. As well as tasting great, it has fantastic packaging and best of all, is certified Fairtrade and is working to end slavery and illegal child labour on cocoa farms in West Africa.
Easy cheesy
Swiss vegan food company Vegusto's No-Moo Mild-Aromatic vegan cheese scores high on taste tests and is widely available across the world, including in Australia, France and Germany. It also does a "melty" version, perfect for toasties and sauces.
Don't milk it
Our favourite in Oat-ly's range of dairy-free milk alternatives is the Barista Edition - great for making frothy coffees and the only thing we've found that makes a decent cup of tea (we're British here are the #TOGETHERBAND head office, so this is vital!). We also love the Oat-ly has a full sustainability report on its website.
You too can support Goal 12: Responsible Consumption and Production with a #TOGETHERBAND. You'll receive one to wear and one to share with a friend to help spread the message about the Global Goals.