Are Female World Leaders Dealing With Coronavirus Better Than Men?
These 7 women's COVID-19 responses have been the most successful

It's a sad fact that male world leaders still far outweigh their female counterparts. Of the 193 UN recognised nation-states, there are just 16 women leaders - that's a mere 8%. And while there is a great deal of focus on the men who are bumbling their way through dealing with COVID-19 - whether their responses have been too late, too inept, or have shown more pride than empathy - we thought we would shine a light on the women that have dealt with it in their own way, and with great success.
These female leaders show why Goal 5: Gender Equality is so important now more than ever - because how different would the planet's health look right now if 50% of world leaders were women..?
WHO: Tsai Ing-wen
WHERE: President of Taiwan
HOW: Taiwan could have been one of the first countries in the world to suffer badly from COVID-19 due to its close proximity to mainland China, but Tsai Ing-weng has been praised for containing it to just shy of 400 confirmed cases. Taiwan was badly hit during the SARS outbreak in 2003, and as a result set up Taiwan's National Health Command Center, which was able to respond to COVID-19 quickly and effectively. They also produced a huge number of face-masks, 10 million of which they are now offering to the US and Europe.
WHO: Katrín Jakobsdóttir
WHERE: Prime Minister of Iceland
HOW: While most countries in the world are only testing people with symptoms, and in many cases only when the symptoms are bad enough for a person to be hospitalised, Iceland's Prime Minister Katrín Jakobsdóttir is offering free testing to all citizens. Using this, and a contact tracing system, means that the country hasn't needed to shut schools or go into lockdown.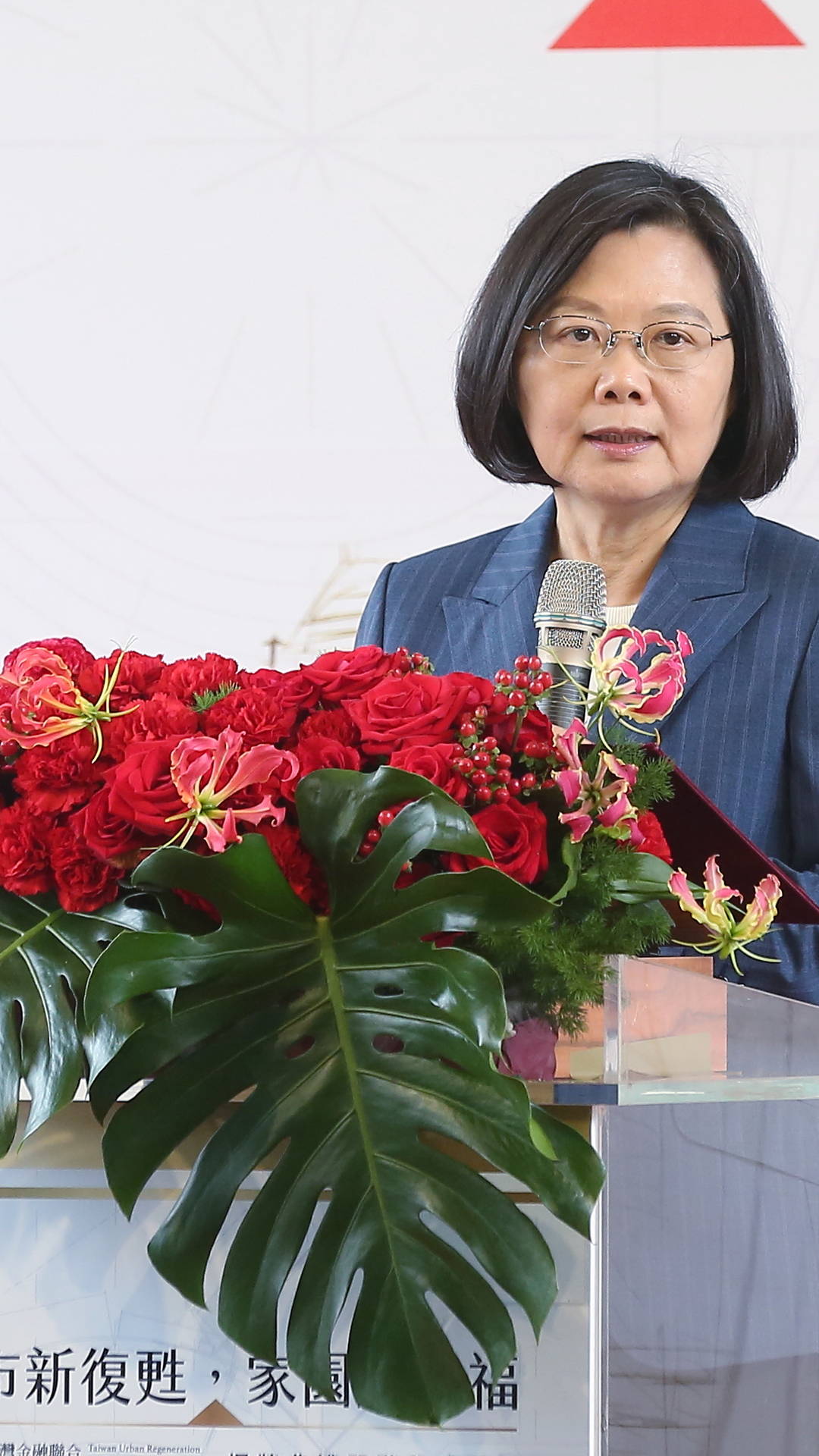 Tsai Ing-wen, President of Taiwan (picture, Shutterstock)
WHO: Angela Merkel
WHERE: Chancellor of Germany
HOW: Germany has had much lower COVID-19 cases and deaths than its European neighbours Italy, France, Spain and the UK, with a mortality rate of 1.6% in comparison to their 10-12%. Angela Merkel does have a doctorate in quantum chemistry, but it is early testing on larger numbers of the population and the installation of a higher number of intensive care beds that has ultimately made the difference. Every world leader is given guidance from medical and scientific experts - it's what they choose to do with that information that matters.

WHO: Mette Frederiksen
WHERE: Prime Minister of Denmark
HOW: Denmark's youngest ever Prime Minister acted quickly, closing the country's borders on March 13th and schools and universities a few days later. But it's her candid and warm press conferences and speeches that have garnered her the most praise; she even posted a video on Facebook of her doing the washing up and singing at home. Perhaps it's this more human approach that has gained her so much popularity - a poll showed a 40% rise from March to April.

WHO: Erna Solberg

WHERE: Prime Minister of Norway
HOW: Taking her neighbour Mette Frederiksen's approach and running with it, Erna Solberg has used television to speak to the children of Norway. In the press conference, she answered written questions from children about the effects of COVID-19, and told them 'it's OK to be scared'. The country has kept cases so low that they are now beginning to lift some restrictions, as are Denmark.
WHO: Sanna Marin
WHERE: Prime Minister of Finland
HOW: The world's youngest head of state has used social media to spread the message about battling the novel coronavirus. As a millennial herself, Sanna Marin knows that many of her generation don't read or watch traditional press, so the country has enlisted the help of influencers, giving them facts and information to share on their channels. Finland also limited travel in and out of its worst hit region around the capital Helsinki very early on, and as a result has had just over 60 deaths.

WHO: Jacinda Ardern

WHERE: Prime Minister of New Zealand
HOW: It only took 6 cases of COVID-19 in New Zealand for the country's Prime Minister to insist that anyone entering the country had to self-isolate, and now no foreigners are allowed to visit for the time being. It's true that New Zealand has the advantage of being an island, but then so does the UK which is on track to being the worst affected country in Europe. These early decisions, along with clear and compassionate messages about why the country was on such high alert, means that there have only been 4 deaths in New Zealand to date. This week she has also been on the phone to Mette Frederiksen to share ideas on how to beat the virus.