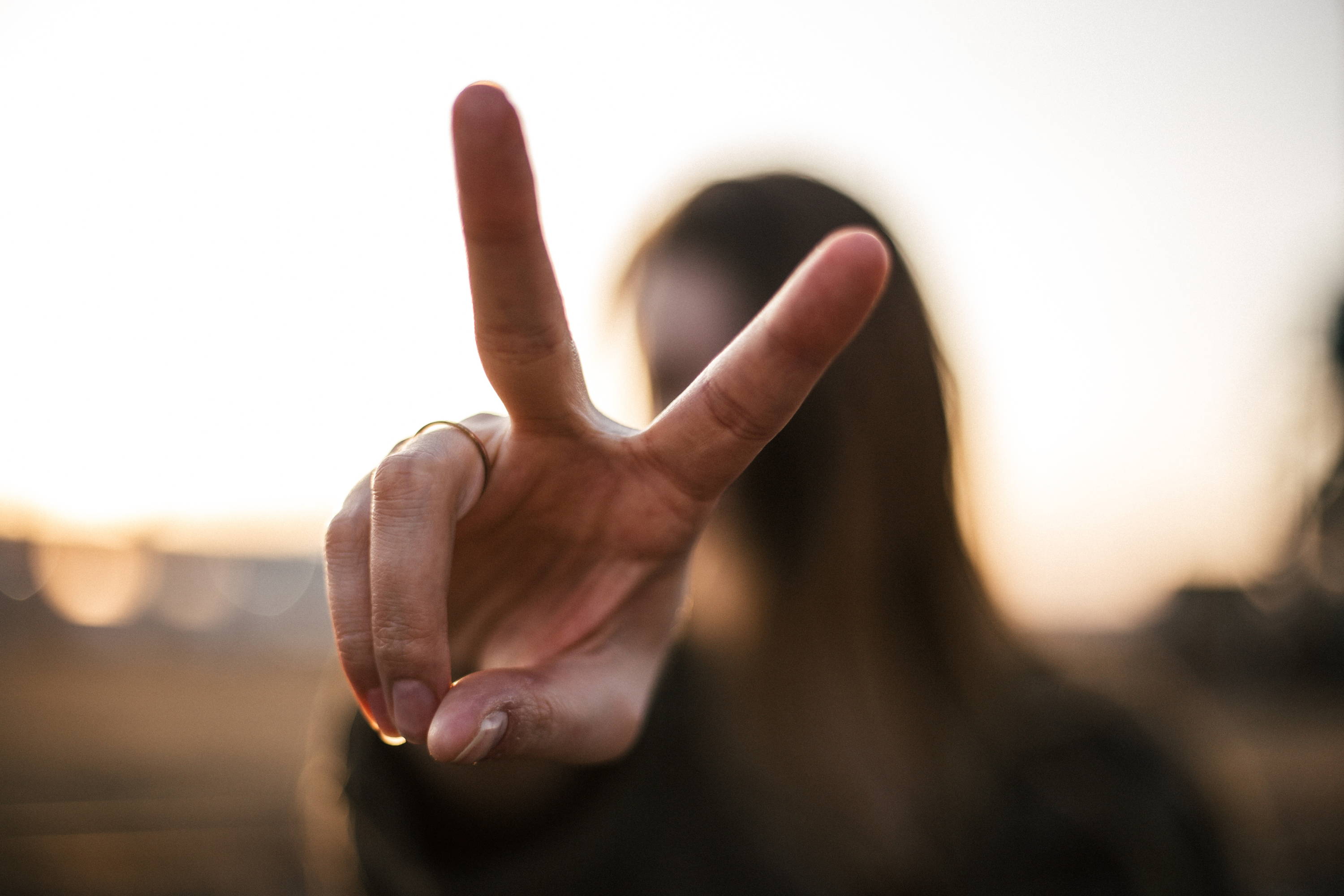 Goal 16: Peace, Justice and Strong Institutions
7 incredible youth peace activists
The young people fighting for a better world
By hannah rochell
13 november 2019
Following a number of devastating shootings in America, students opened up about the pain inflicted on them as a result of the country's gun legislation. Their strength struck a chord and set the precedent for a rise in inspirational youth leaders and movements - and they aren't the only teenagers reclaiming their power. Goal 16 gives hope for a more peaceful world in the future. Here are the young people driving that forward.
Who: Aalayah Eastmond, age 17, Florida
What they do: Aalayah was in one of the classrooms that a gunman attacked in Marjory Stoneman Douglas High School in Parkland, Florida. She protected herself from the killer under her friend's dead body. Now on the executive board of Team Enough - the youth-led initiative that educates young people to end gun violence - Aalayah is a voice for African Americans and the gun violence they face everyday. This is particularly important to her because her uncle was shot and killed 15 years ago. She is an inspiring voice who has been on Oprah and testified against Judge Brett Kavanaugh's Supreme Court nomination– which brought members of congress to tears.
Who: Emma Gonzalez, age 19, Florida
What they do: Emma waited in a dark room with some of her friends while a gunman was outside randomly attacking people in her school. She survived but 17 innocent people didn't. Four days later she delivered a powerful speech at a gun control rally in Florida and soon became a household figure with her name trending on Twitter. Her meteoric rise was unplanned, and came as a result of a passionate and emotive speech. She continues to speak out about gun violence and has been on the cover of TIME Magazine. She also co-founded March For Our Lives – the youth movement borne out of the attack which is aiming to change gun control legislation.

Who: David Hogg, age 19, Florida
What they do: After the Parkland shooting in 2018, the then-17 year old David co-founded March for Our Lives with Emma and his classmates. David has relentlessly spoken out about gun control and as a result has received multiple death threats, but this doesn't stop him. He even published a book with his sister which is part manifesto and part memoir, which details how gun ownership can coexist with human safety. It is an essential read, especially for Americans who can easily access firearms.
Who: Payal Jangid, age 17, Rajasthan
What they do: Having escaped from a life of child slavery in Delhi, at just age 14 Payal became an advocate for girl's education, as well as speaking out about child marriage (she refused to be a child bride herself). Earlier this year, her work was recognised at the Goalkeepers Global Awards, an annual event to celebrate work that supports the UN's 17 Global Goals.
Who: Brandon Wolf, age 18, Florida
What they do: 2019 marks three years since the second-deadliest mass shooting in U.S. history at an LGBTQ+ club in Orlando. Brandon Wolf hid in the bathroom and survived the attack but his best friend - and 48 others - did not. Following the attack he founded the Dru Project which is an advocacy project on a mission to empower youth LGBTQ+ people. He is constantly fighting for equality and acceptance in the world. The project has given away over $30,000 in college scholarships and $5,000 in mini-grants for gay-straight alliances.
Who: Cameron Kasky, age 19, Florida
What they do: Cameron was another Parkland victim who co-founded March for Our Lives. He said in an interview that in 20 years he wants people not to "think of people crying… [but of people] standing up and standing for something that was bigger than them." He was on television most days following the attack and stood up to notable politicians. This intense media frenzy however was negative for Kasky's mental health and so he left the March For Our Lives group to focus on bipartisan dialogue and hopes to launch a podcast where he converses with people who disagree with him.
Who: Jai Patel, age 19, Jersey City
What they do: In January of this year, Jai became a survivor of gun violence when he was in close proximity to a shooting at Newport Mall in Jersey City. His anger at the incident has empowered him to strengthen others and he is now a group leader at Students Demand Action which is a platform for students to address America's gun violence epidemic. Jai runs outreach programmes for communities who are most impacted by gun violence in Jersey City and who may have previously felt ignored.